The Path to Data Strategy
The digital transformation has now arrived in all branches. Data is one of the most important corporate resources. If you analyze data correctly and, above all, analyze the right data, you will gain important insights for your business decisions.
In order to use data profitably in a company, a well-founded data strategy is needed. Digital skills and trained employees are the decisive factor for economic success.
We have been successfully using the Data Strategy Design Method we developed in our consulting projects for many years. It is a visual innovation method based on the Design Thinking approach. With the help of the so called Canvas (visual collaboration tools), you can explore your data landscape, identify relevant applications and develop a plan to increase your analytical maturity.
Learning Method
In our open training courses, you will learn the method of data strategy design. Additionally, you will gain valuable insights from the practical experience of our clients. After our seminar, you will be able to independently develop and implement your data strategy. All of the canvas tools we use are open source and therefore freely and freely available.
In the seminar "Data Strategy & Culture", you will learn all about the possibilities of data-driven business models and processes.
The "Data Design Thinking" seminar is a follow-up seminar to "Data Strategy & Culture" and shows you how your company can successfully identify, design and implement successful data science and analytics projects using the data strategy design method.
The "Data Business Consulting" seminar is the right choice for you if you already have a solid understanding of analytics and data science and are already familiar with our method. We will show you the right tool to develop data-driven business models and processes together with your team or your clients.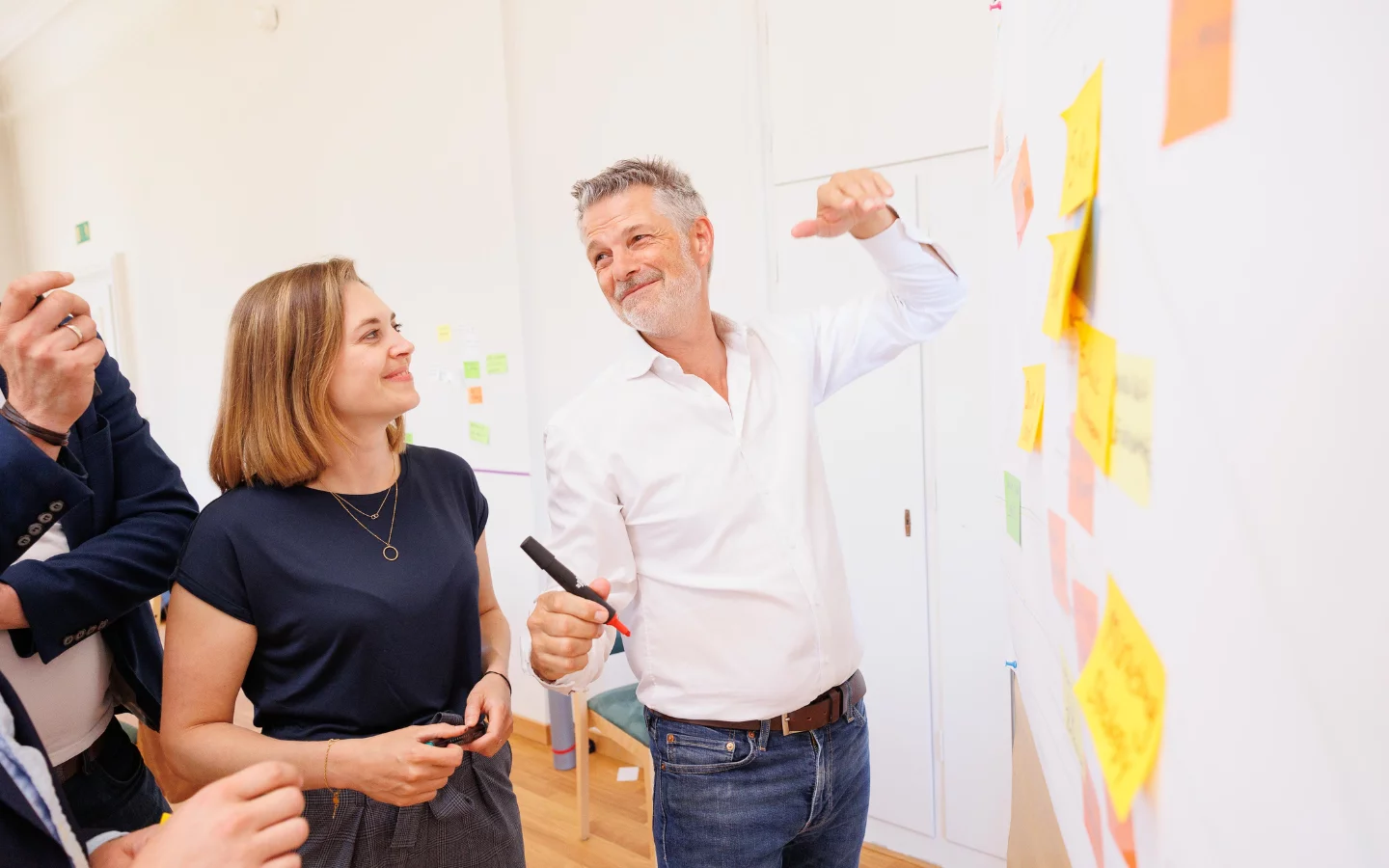 Current Schedule
Presence events in the mountains
We are drawn back to the mountains and invite you to join us. We offer presence seminars in the form of 2-day seminars in the Bavarian foothills of the Alps in Weilheim i.OB.

15.-16.05.2023: Presence Seminar: Data Strategy & Culture
19.-20.06.2023: Presence Seminar: Data Design Thinking
18.-19.09.2023: Presence Seminar: Data Business Consulting
Online Trainings
Already at the beginning of the year, we have planned the trainings for you again as online trainings. These will take place on five Fridays from 10 a.m. to 3 p.m. (plus a housekeeping appointment).
20.01.|27.01.|03.02.|10.02.|17.02.|2023: Online Training: Data Design Thinking
21.04.|28.04.|05.05.|12.05.|19.05.|2022: Online Training: Data Business Consulting
06.10.|13.10.|20.10.|27.10.|10.10.|2023: Online Training: Data Strategy & Culture
17.11.|24.11.|01.12.|08.12.|15.12.|2023: Online Training: Data Design Thinking
On-site Training with Datentreiber
Our training courses are available as individual online, on-site, and off-site events for your company. The employees will learn the most important methods and tools to independently leverage the company's data for commercial purposes. We are happy to create an offer for you.
Ongoing Online Training
In collaboration with our partner Stackfuel, we currently offer a continuing education online training course to expand your data competency through the membership learning platform. The content of data literacy, AI literacy, data-driven management, AI-driven management, data storytelling, and more is available to you anytime and anywhere. An entry is possible at any time. If you or your employees are interested, we can offer you special Datentreiber conditions. The quota is limited. Write to us to receive more information.